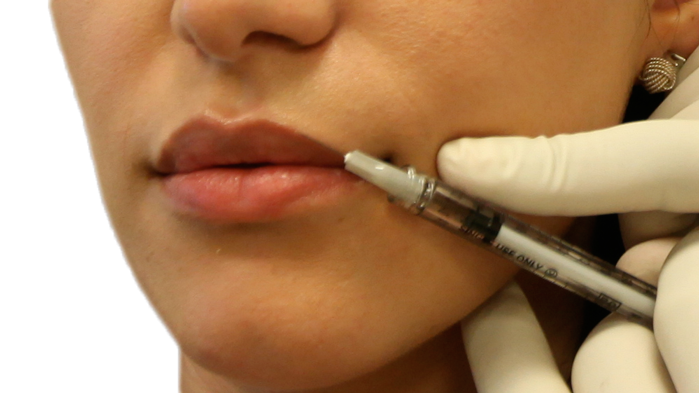 • Restores Volume and Fullness to the Skin and Lips
• Safe & Effective
• Minimal Downtime
• Immediate Results
What is Juvederm™?
Juvederm™ is an FDA-approved cosmetic dermal filler made of hyaluronic acid, a natural substance that exists in our skin.
What should I expect from treatment with Juvederm?
Juvederm™ is used to treat superficial lines and wrinkles, and also more pronounced deeper wrinkles, such as laugh lines.  Juvederm™ is also commonly used to enhance the lips. Juvederm™ reflates sagging areas and restores the youthful appearance to the skin correcting facial wrinkles and folds.
How long does Juvederm™ last?
Juvederm™ is FDA approved to last up to one year.  Some individuals experience even longer lasting results.  Actual results vary depending on the patient, as well as treatment locations.
Where is Juvederm™ most commonly used?
The lines that between the brows (glabella)
Naso-labial folds (bottom of the nose to the corner of the mouth)
Lip Enhancement (plumping of the lips)
Lip Lines (smoker's lines)
Cheeks and jowls
How long does the procedure take?
A treatment normally takes a few minutes, although time may vary depending upon the area or areas being treated. The results will be seen immediately.
What are the most common side effects from Juvederm?
As with any injection, side effects may include slight bruising, bumps, redness or swelling.  These side effects typically resolve naturally.
Before & After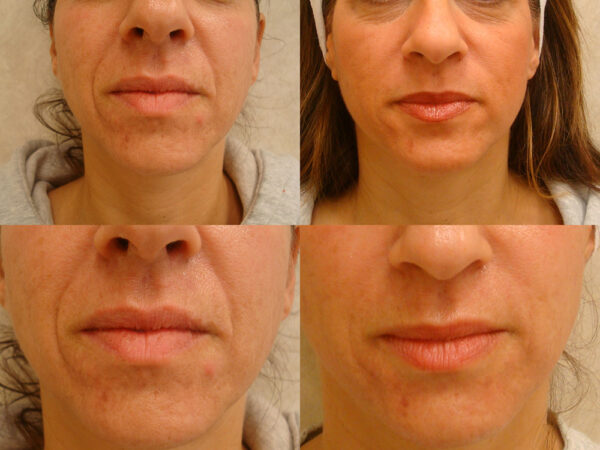 Previous
Next
I have been considering this procedure for years and had consulatations with a few other doctors before meeting Dr. McBean. After discussing the procedure and anticipated results I felt confident Dr. McBean was the one. Not only is he well educated on cosmetic procedures such as mine, he shared the same aesthetic goals as me. I didn't want to look "done" and he does an amazing job at keeping the results looking natural. Just the other day, someone said to me "you have beautiful lips…" — that's what my goal was, and I have Dr. McBean to thank!
J. F.
I had heard others rave of Dr. McBean's ability in using Botox and Juvederm so I was expecting great results based on the incredible reviews I heard from people working with the cosmetic field. Yet, the results far surpassed the results I was hoping for.
M. W.
Call to schedule your Juvederm™ appointment
or for more information: 203-259-7709.