Elizabeth Murray PA-C graduated Cum Laude from Quinnipiac University, receiving her baccalaureate degree in health science studies. She also completed her Masters degree at Quinnipiac, graduating from the prestigious physician assistant program.
Elizabeth was inducted into the physician assistant national honors program, Pi Alpha Honor Society.
Elizabeth completed clinical clerkships in family medicine, internal medicine, pediatrics, obstetrics & gynecology, psychiatry, surgery, and emergency medicine. Due to her strong interest in medical and cosmetic dermatology, she completed elective rotations in both dermatology and plastic surgery.
A physician assistant (PA) is a nationally certified and state-licensed medical professional who practices medicine under the supervision of a physician. The scope of practice of a dermatologic PA includes conducting patient histories and physician exams, ordering and interpreting laboratory tests, diagnosing medical and dermatologic conditions, developing and implementing treatment plans, prescribing medications, performing procedures, assisting in surgery, and counseling on acute, chronic, and preventative health conditions.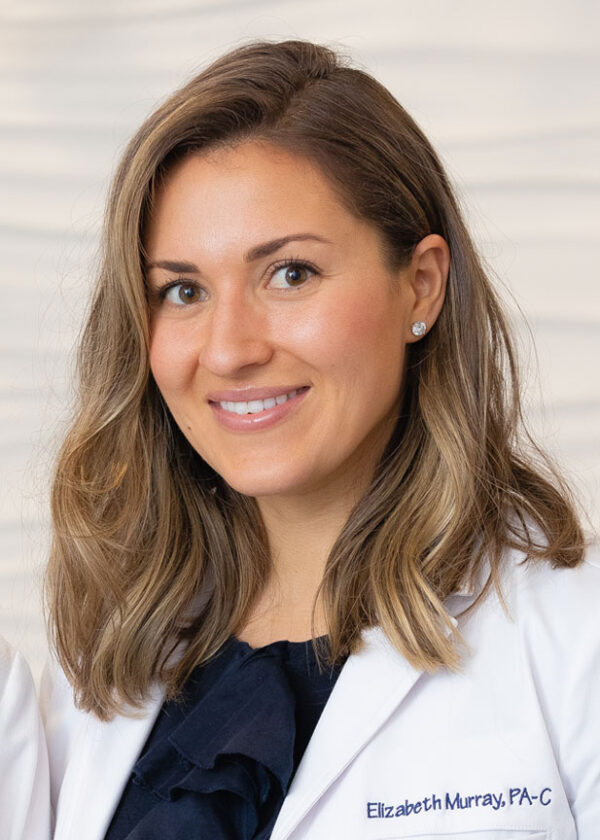 Board Certified:
Physician Assistant Certified (PA-C)
Memberships:
American Academy of Physician Assistants
Connecticut Academy of Physician Assistants
Society of Dermatologic Physician Assistants
Pi Alpha Honor Society