Michelle Goncalves, APRN, DCNP
Michelle Goncalves, APRN, DCNP, is a Board Certified Dermatology and Family Nurse Practitioner. She graduated summa cum laude from Fairfield University where she received her Bachelor and Master of Science Degrees in Nursing.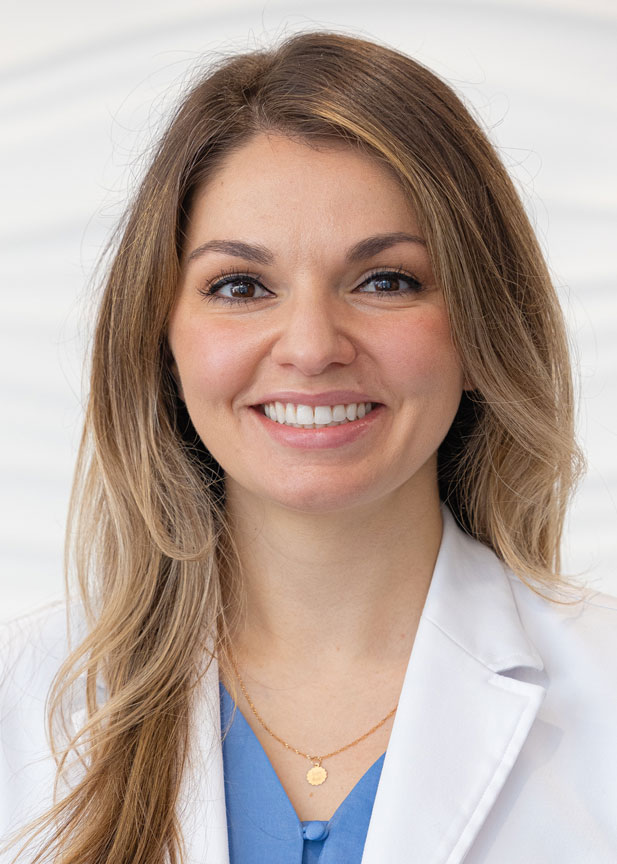 Michelle received the "Award for Outstanding Scholastic Achievement" given to the graduate with the highest GPA in the Fairfield University School of Nursing graduating class. She is board certified by the American Nurses' Credentialing Center and achieved board certification in dermatology by the Dermatology Nurses' Association. She completed clinical rotations in internal medicine, pediatrics, obstetrics, and received specialty training in medical and cosmetic dermatology.
Michelle joined Fairfield Dermatology in 2015, after spending four years at St. Raphael's Campus of Yale New Haven Hospital in the Cardiac Step-Down Unit. She found her passion for medical and cosmetic dermatology after completing her elective rotations in dermatology. She is committed to providing the highest standard of care in treating acute and chronic conditions of the skin including but not limited to acne, rosacea, psoriasis, atopic dermatitis, contact dermatitis, warts, molluscum, and skin cancers. She is skilled in performing dermatologic procedures including surgical excisions of skin cancers, biopsies, electrodesiccation and curettage, cryotherapy as well as cosmetic procedures including laser resurfacing, treatment of skin laxity, improvement of localized adiposity, scar treatment, and more.
Michelle is committed to delivering patient-centered care, focusing on the promotion of health and wellness. Her philosophy of care includes an emphasis on patient education along with treatment and prevention of disease. She has received advanced trainings in the delivery of aesthetic procedures, such as Ultherapy, Dual Fraxel, Collagen  P.I.N Microneedling, Clear and Brilliant, Isolaze, Lumenis laser hair removal, Pulse Dye Laser, Pelleve and Trusculpt. She also guest lectures for graduate nurse practitioner programs, educating students in the treatment and management of dermatologic conditions.
Board Certified:
Family Nurse Practitioner (APRN)
Dermatology Certified Nurse Practitioner
Member:
American Academy of Dermatology
Dermatology Nurses' Association
Sigma Theta Tau National Nursing Honor Society Alpha Sigma Nu National Jesuit Honor Society
Fluent in Portuguese